Willys Overland Knight Registry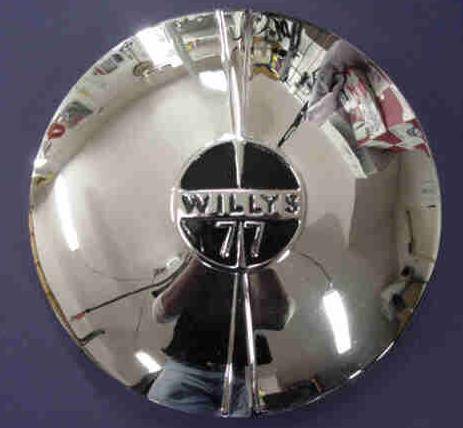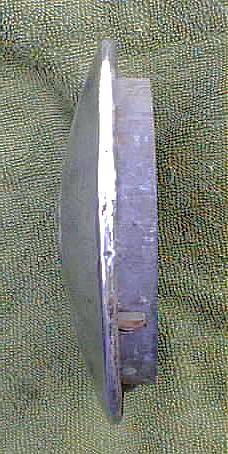 1933-1936 Willys 77 Hubcap
5 3/4 " OD x 1 3/8" H. Fits a 4 3/4" opening.
There are two different types of Willys 77 hubcap; - single skinned and double skinned.
The single skins ones were fitted to early Willys 77 and are brass and stamped through to the back.
Later cars had hubcaps with a double steel skin with no stamping visible at the back.
The early type also have a slight inwardly curved mounting flange whereas the later ones are straight. Generally the early type hubcap with the curved flange are for the stamped steel U.S. style 1933 only artillery wheels which were made by Kelsey Hayes. These wheels are actually stamped K-H where the tire mounts right by the valve stem hole.
The later type with the straight flange and double skin is for the 1934 U.S. and all Australian and British cars (Willys Overland Crossley in England).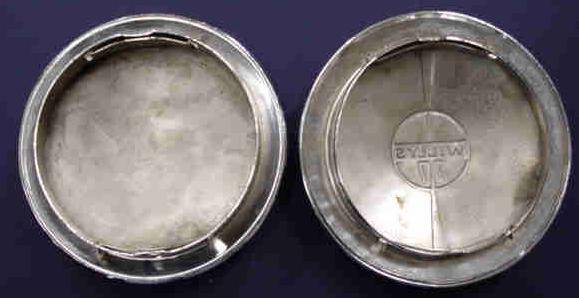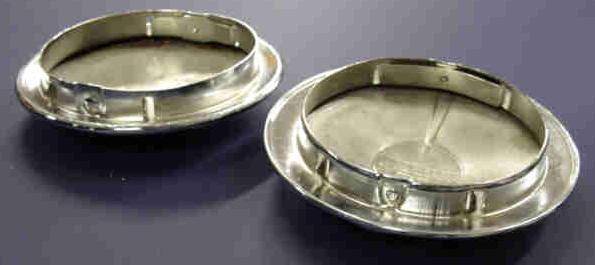 Double Skinned vs Single Skinned Willys 77 Hubcaps