Willys Overland Knight Registry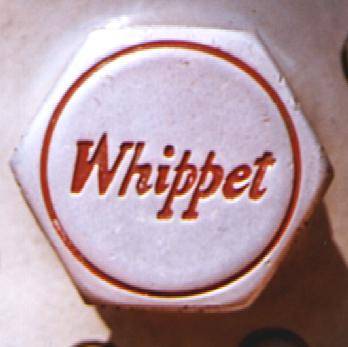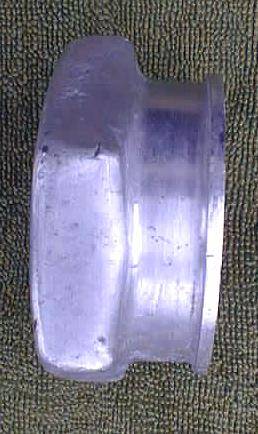 Whippet 93A/96/98 Hubcap for Wood Wheels
Dimensions: 2 15/16" across the flats x 1 9/16" High
Hub Thread Size: 2 1/2" x 16 TPI
Material: Pressed aluminum
This style hubcap was used on Whippet 96 from Jan 13, 1927 onwards (serial no 49431 and up) as well as the six cylinder Whippet 93A (Jan 1927 to Apr 1928) and Whippet 98 (Apr 1928 to Nov 1928).
It is the most common of all Whippet hubcaps.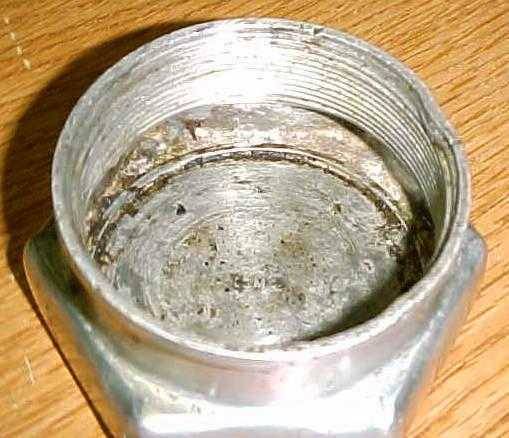 Inner Face is stamped "A.G.M. CO."