Willys Overland Knight Registry
1930 Willys C101 Truck #1 (Unrestored) - Australia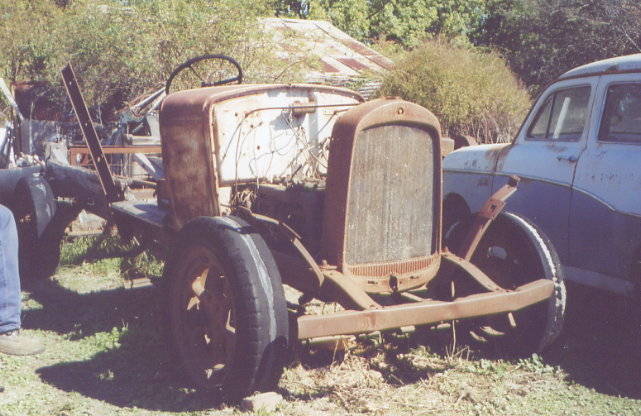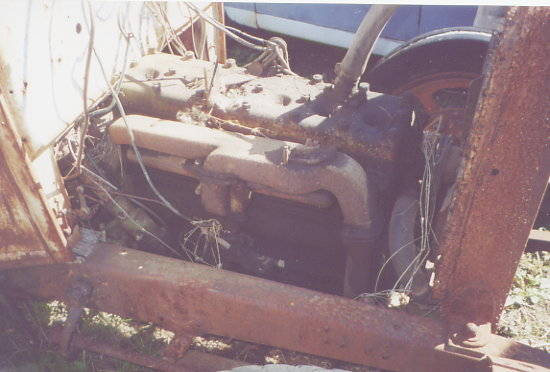 65 bhp Willys engine has manifold on right, earlier Whippet C101 Trucks had manifold on left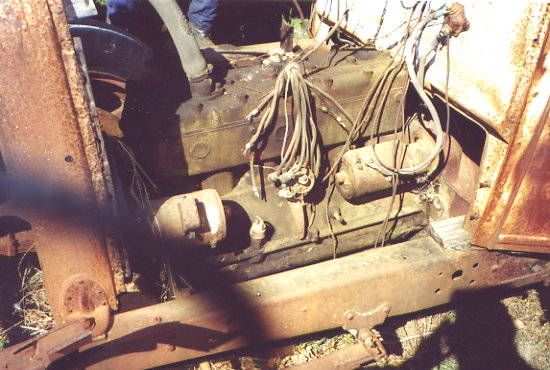 Note how chassis was drilled for both Right and Left Hand Drive steering boxes.
Starter motor is a 6V Autolite MAJ-4002 as used on Willys 98B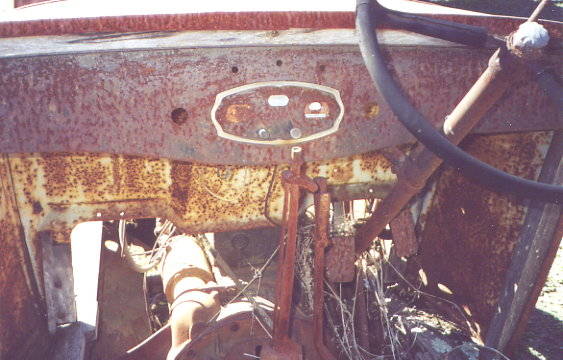 Manifold Heat and Throttle controls were mounted above instrument cluster.
Spark and Choke controls were mounted within instrument cluster bezel.
Instruments are L to R, Oil Pressure, Ampmeter, Speedometer.
Note finger tip control on steering column for starting, lighting and horn.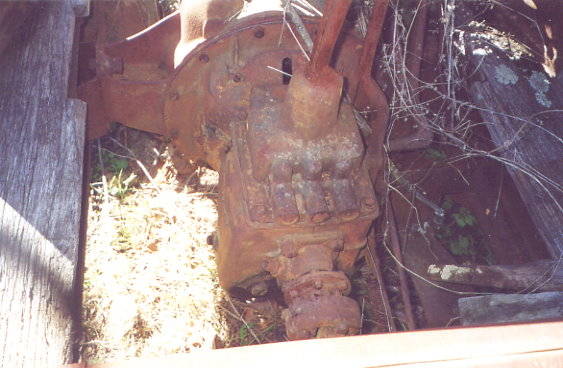 Although engine was same as Willys 6 car, transmission was a heavy duty 4 speed unit.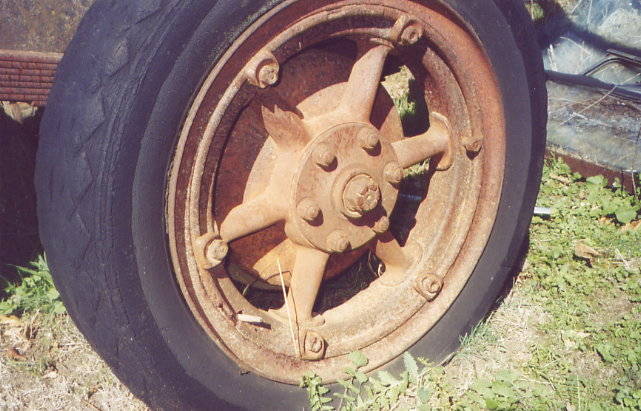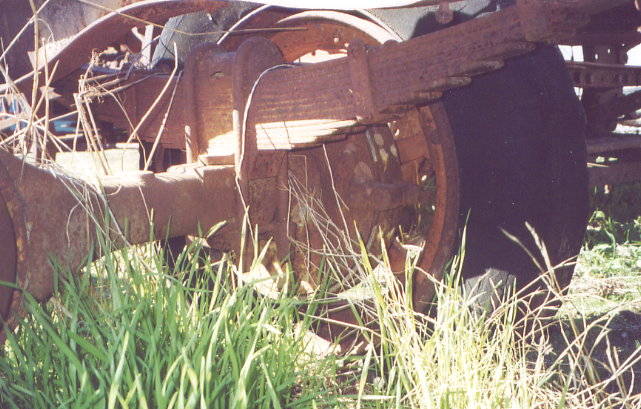 Rear wheels are fitted with external contracting brakes
1930 Willys C101 Truck #2 (Unrestored) - Australia
This second truck resides on the same property and will be used as a donor vehicle when the first is restored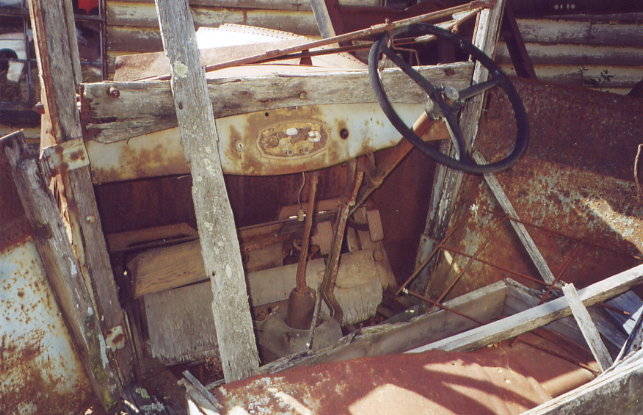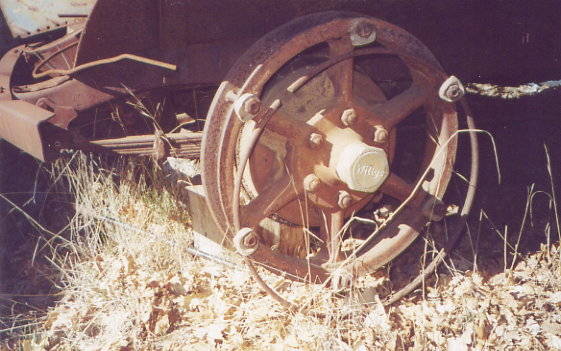 Hexagonal hubcaps have Willys script.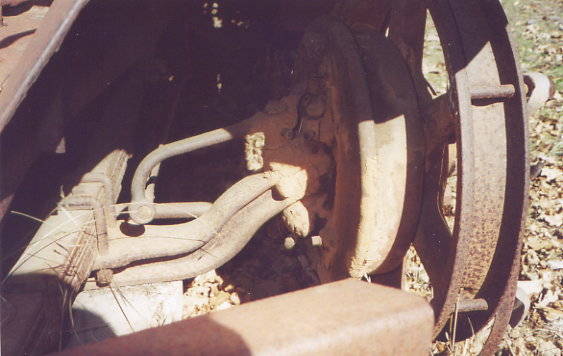 Front axle with internal expanding brakes appear to be identical to 1930 Willys 98B car.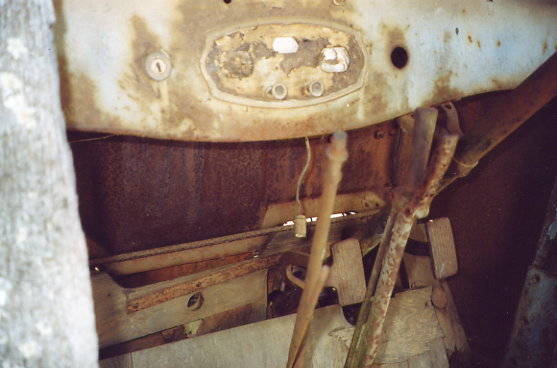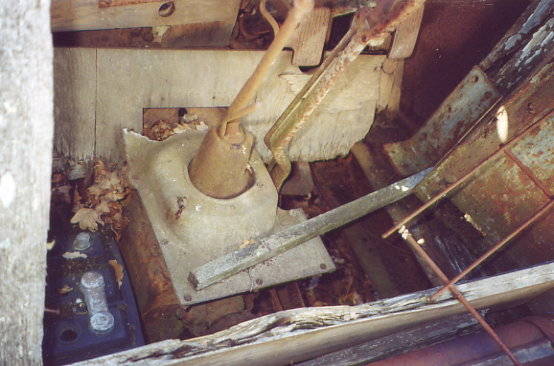 Note aluminum transmission cover.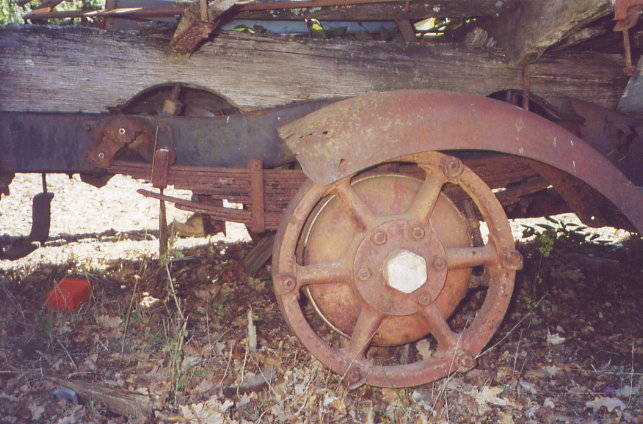 Note wooden tray bed, external contracting brakes and rear fender.