Willys Overland Knight Registry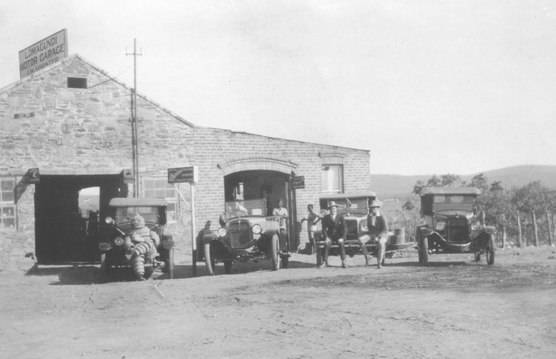 Overland Touring Model 91, Rhodesia




Nick Wood from Perth in Western Australia sent in this photo and message.



It was taken in about 1925 and shows what I think are model 91 & 92 cars.
The garage belonged to my Grandfather, J. H. Vorster & he is the gent sitting on the bumper at the right of the picture. I suspect the other gent is the Overland representative. On the left is seated one of the mechanics in the Michelin? suite (although it was called 'the India rubber suite' by Grandad & my Mother).
The location is the town of Sinoia in the Lomugundi farming district of Southern Rhodesia ( now called Chinhoyi in Zimbabwe).
Johnnie Vorster was 20 years old when he went to Rhodesia from South Africa in 1910. In 1915 he established the business repairing bicycles, guns & cars.
Its not known now how long he had the Overland agency, and he later sold Chevrolets before retiring & selling the business in 1947.



Thanks Nick for sharing this unique piece of history with us !