Willys Overland Knight Registry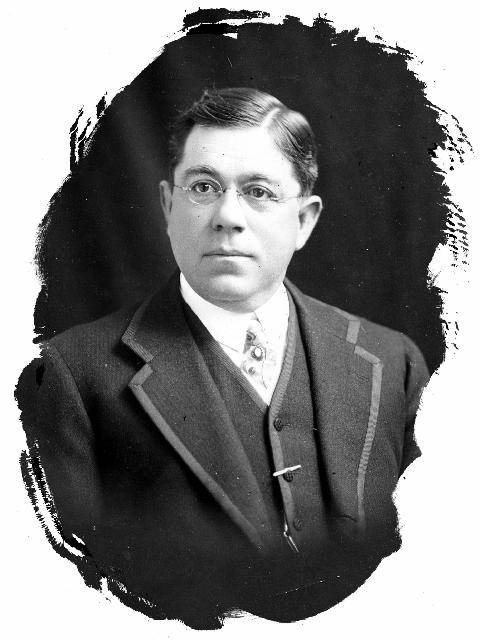 Charles Yale Knight 1868 - 1940
Charles Knight first began experimenting with a sleeve valve engine in August 1903. He obtained financial backing for his engine from L.B. Kilbourne and formed "Knight and Kilbourne" as a company around 1905, operating from 19 Huron St, Chicago.
The sleeve valve engine was revolutionary in the following ways;
Less noise than a poppet valve engine - hence the term "Silent Knight" which Knight and Kilbourne sold their vehicle under.


More efficient than a poppet valve engine due to large valve openings and hemispherical cylinder head design which is difficult to achieve with poppet valves.


More durable than a poppet valve engine as there were no valve springs to weaken over time, nor valves to decarbonize and re-seat. In fact, the Knight engine showed an increase in compression and power over time as any carbon build up actually tended to increase the close fit around the double sleeves.
It did however have one big disadvantage and that was that it was expensive to make due to the fine tolerances required during machining of internal engine parts. There was also a Royalty fee to be paid to Knight and Kilbourne for manufacturers wishing to build the Knight engine under licence. Knight and Kilbourne manufactured enough cars in the 1905 - 1908 period to interest other manufacturers, particularly those of the high quality and expensive category. eg. Daimler, Minerva, Mercedes, Panhard et Levessor.
F.B. Stearns was the first American manufacturer to adopt the Knight engine in 1911.
It was not until 1913 that Charles Knight met with J.N. Willys during a trip to England. J.N. Willys must have taken notice because when he arrived in England he hired a Daimler Knight, complete with chauffeur and covered 4,500 miles during his 15 day vacation. On his return to America, he bought the Edwards Motor Co of New York, which in turn gave him the licence to build his own Knight engined cars.
It was the Willys Knight cars that made the Knight engine famous because J.N. Willys put so much effort into reducing the manufacturing costs. Willys Overland was the most successful sleeve valve manufacturer, producing almost half a million between 1914 and 1933, from a humble farm single cylinder 3 HP lighting plant to a 65 bhp V-8.
This wasn't to be the largest, nor the most complex of the Knight Sleeve Valve engines as the French manufacturer Avions Voisin also built many large Knight Sleeve valve engined vehicles including V-12 and straight 12 cylinder configurations and an 8 litre special that achieved the worlds 24 hour record in 1927 with an average speed of 113.4 mph.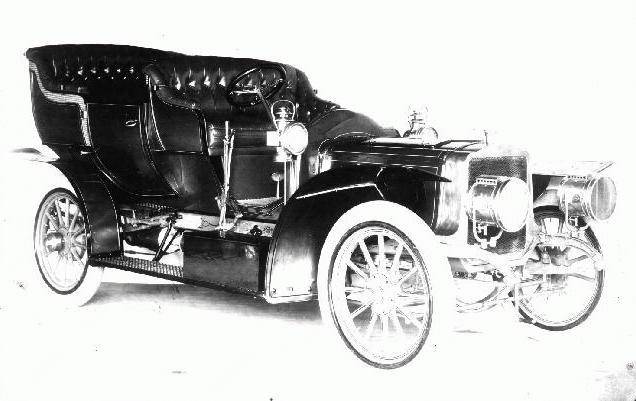 1906 Silent Knight owned by Charles Knight
Interested readers should also refer to W.O.K.R. STARTER INDEX,
particularly numbers 144, Jul - Sep, 1998 and 145, Oct - Dec, 1998.