Willys Overland Knight Registry
1929 Whippet Model 96A - America
Serial Number 327367, Engine Number 327593
This Whippet has just 29,000 miles on the odometer and hence its original interior makes a fascinating study for other Model 96A restorers worldwide.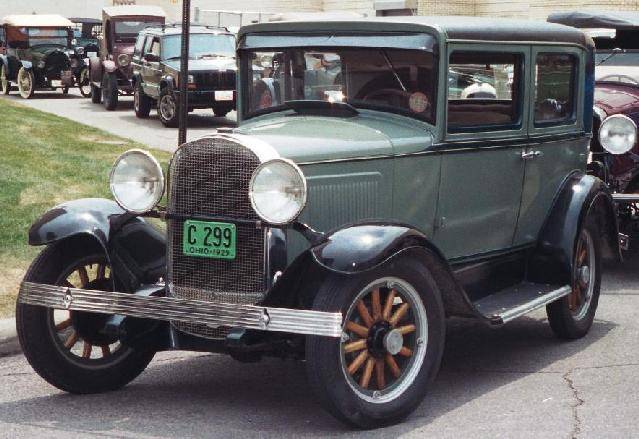 The exterior bodywork has been repainted in authentic colors, but wheel spokes would have been painted when it left the factory in Toledo.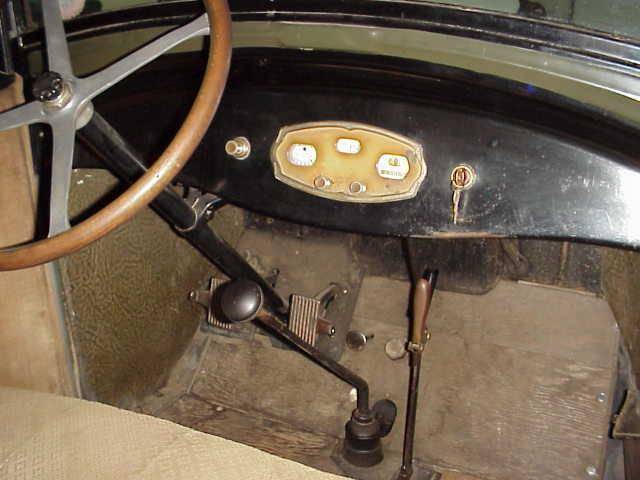 Instrument Cluster has Oil Pressure, Ammeter and Speedometer gauges, Spark and Throttle controls.
Ignition Switch is to the right, Cigar Lighter to the Left
Finger Tip Control provides Starter, Horn and Lighting switches
Although the front floor mat is missing, original features include the wood accelerator foot rest.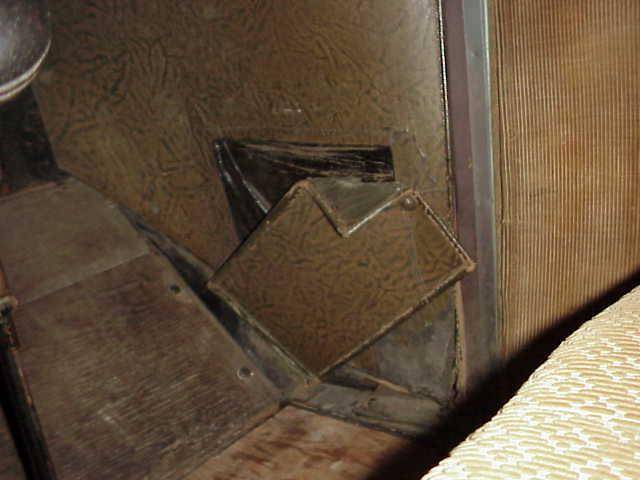 Note original map pocket and kick panel leather trim in RH front footwell.
Note profile of front seat material and compare with rear seat photo shown below.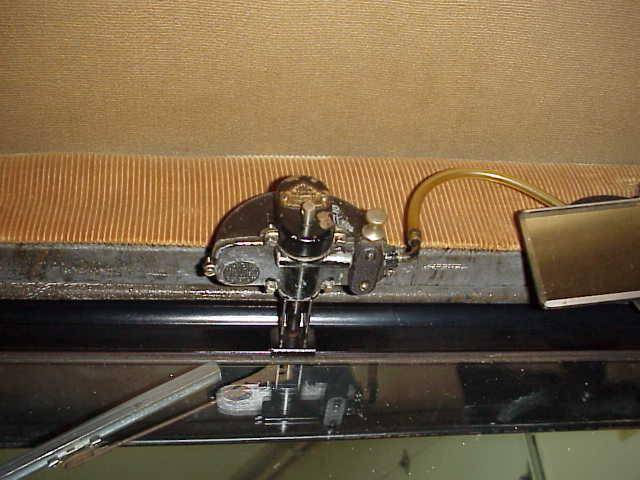 This photo highlights vacuum wiper and Windscreen Upper Trim detail.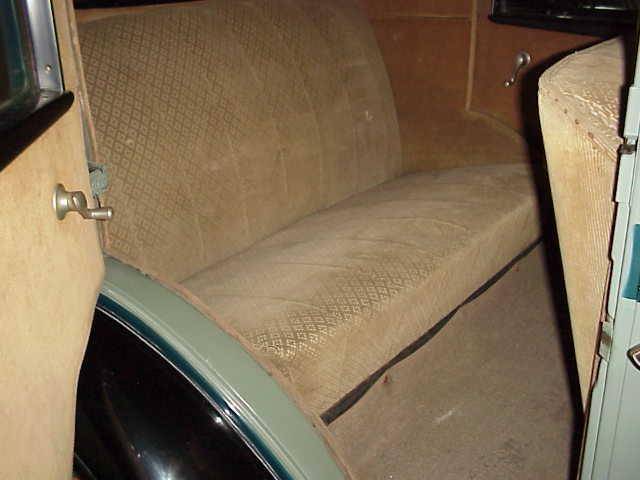 All Upholstery and Trim detail is 100% original !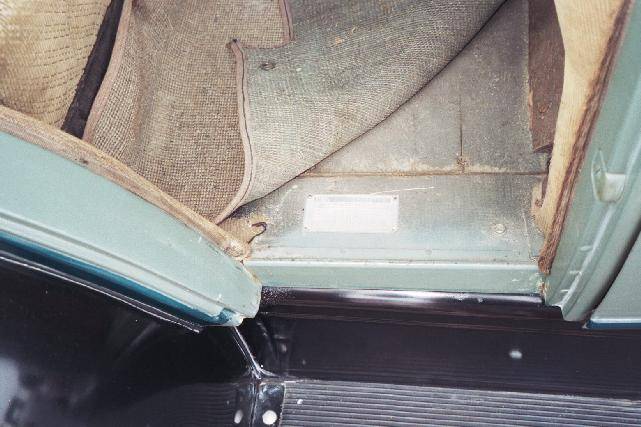 Patent plate is visible when rear floor mat is lifted (Note floor mat fasteners).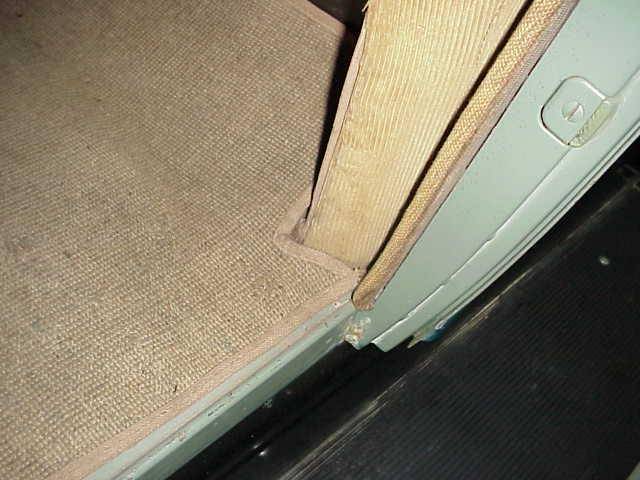 Rear floor mat is like a coarse woven hessian as far as looks are concerned.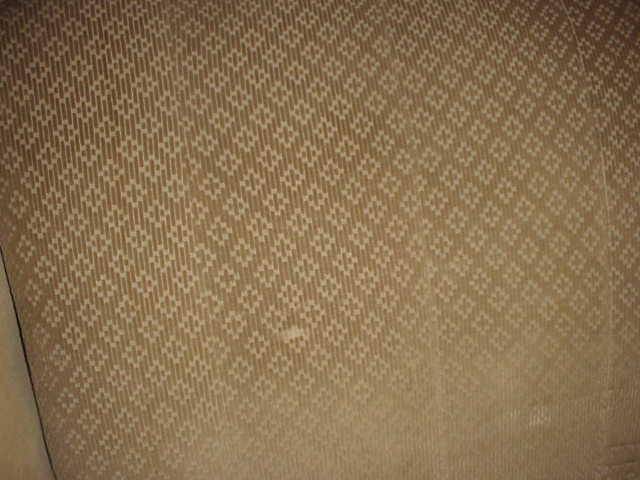 Seat material is corderoy with diamond like pattern.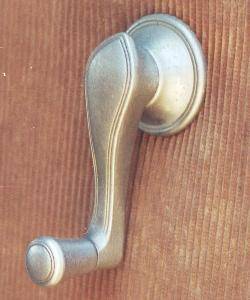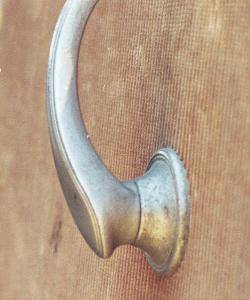 Door Handle photos also show plain unpatterned corderoy door trim material.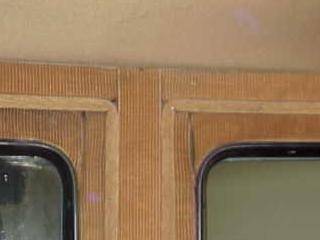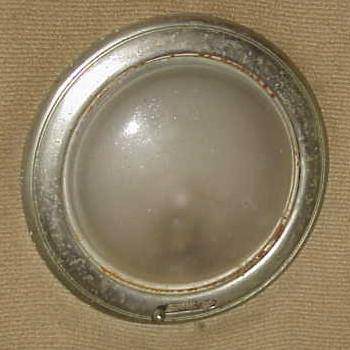 Center Door Pillar Trim detail and Dome Lamp with integral switch.
Roof is lined in plain corderoy material that has smaller diameter corderoy and lighter color than door trim.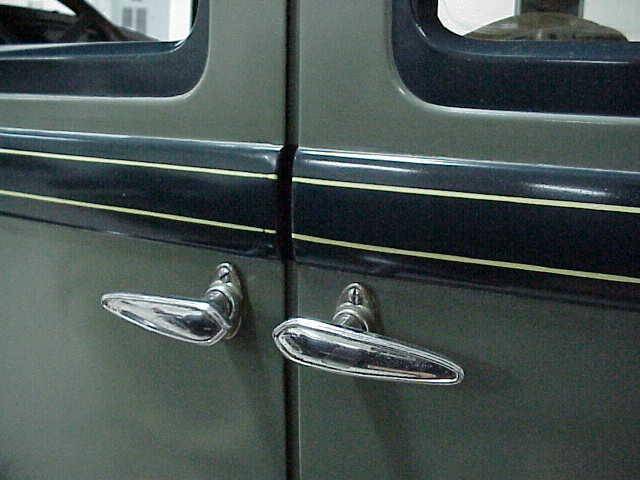 Exterior Door Handle photo also shows beltline and pinstriping to advantage.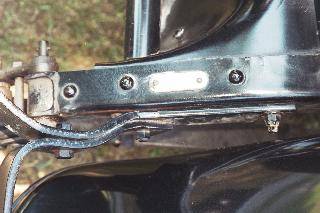 Serial Number Tag location on RH Rear Frame.